Rugged, re-usable safety barricade!
Tired of flimsy yellow caution tape? Our innovative safety product is more convenient, more highly visible, and more effective at barricading off areas large or small. And it's re-usable!
The product consists of:
icon_thumbs_up high-visibiilty safety signs printed on both sides with your custom message
icon_thumbs_up The signs are strung on a rugged bungy or our rugged rope cord from 2 to 80 feet in length.
icon_thumbs_up The signs and cord pack into a heavy duty, portable container for fast deployment and easy storage.
Set up and tear down take seconds. There are four (4) flag colors to choose from: Safety Yellow, Florescent Orange, Lime Green and Red, and various mounting options, too. 
icon_star Click into our Product Store icon_star and customize a few for your company! The Safest choice is the RIGHT choice!

Preferred by:
Mining, Construction, Industrial, Police, Power, MSHA, Gas, Factories, Offices, OSHA, D.O.T. and many more.
Made in the USA
Tired of flimsy safety tape? Our innovative safety product is more convenient, high visibility, cost effective, and practical. 
The product consists of high-visibility safety signs printed on both sides with your custom safety message. 
The signs are packed into a heavy duty portable container for storage. Set up and tear down is a cinch.
There are four basic safety flag colors to choose from: Yellow, Red, Lime Green, and Fluorescent Orange.
Many options can be used like our rugged sign adjuster, magnetic mount, hand rail mounts and more...
No where else will you find a sign that is as versatile and durable as the Rugged Bunjy™ Rugged Rope™ Sign.
Never have to deal with caution tape again: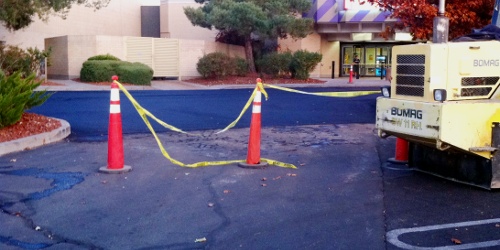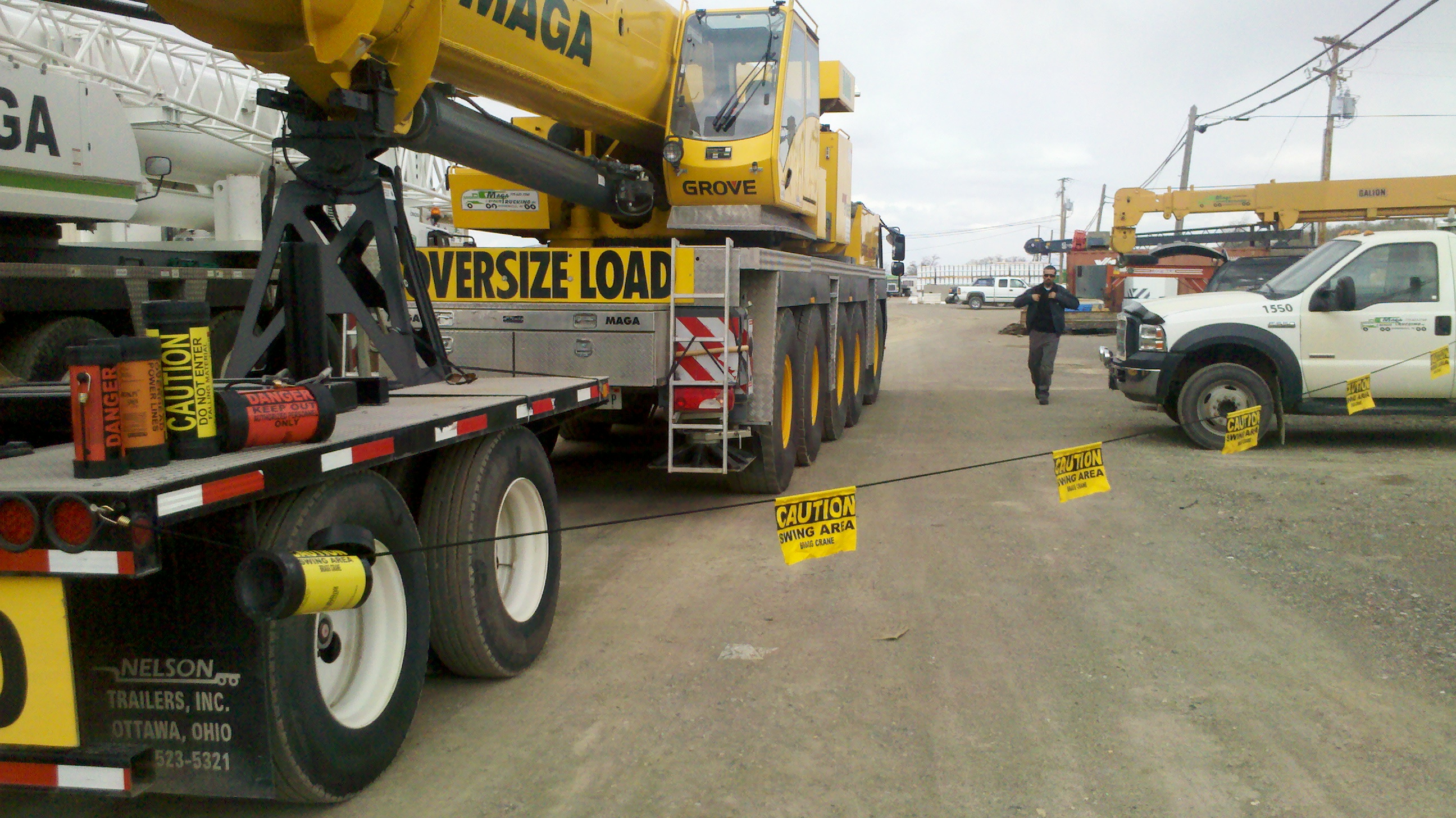 Where can the Rugged Bunjy™ Sign be used?
For Public, Private and Government entities. Rugged Signs are great for:
Airports
Concerts
Parades
Extreme Sports
Sporting Events
Mining (Surface and Underground)
Power Plants
Contractors
Highway and Road Construction
Municipalities Functions
Law Enforcement
BLM
Military (Army, Marines, Navy, Air Force, Coast Guard)
and many other uses for our product.
What is the timeline for delivery?
Usual delivery time is two weeks.
What are the available sizes of cylinders?
2"x18", 3"x18", 4"x18", 6"x18". Other sizes can be made depending on the length of bunjy and quantity of flags.
Is there any other sizes of flags besides the 10"x15" flag?
Yes. The 10"x15" flag is standard, but we do have other sizes available. Remember, everything is customizable.
Is there a minimum order quantity?
No. There is a $20.00 screen charge for orders of five or less. Screen charge is waived on orders of six or more.
What color of ink is used on the signs?
All signs have a standard black ink with lettering on both sides, unless specified by customer. DFSWest does use the most appropriate and visible ink according to color of fabric ordered by the customer. We do have glow in the dark as well as reflective at an additional cost.
Where is Rugged Bunjy™ Sign made?
Rugged Bunjy™ Sign is made in Winnemucca, Nevada.
Is there a warranty on the Rugged Signs?
Yes. There is a 30 day warranty on the mechanical accessories that accompany the sign for normal wear and tear use.
What lengths do Rugged Bunjy™ Sign come in?
Everything is customized for lengths up to 100'.
last faq